Does your agency have a Facebook page? And are you using it effectively to gain new customers? Our brand new Facebook Fanpage Search allows you to answer these questions with a confident "yes". It's a unique page that we can integrate into your Facebook account. It displays property listings and allows your customers to arrange a demo directly from the page. What's more, you only have to pay an initial package cost – we install the feature for you completely free of charge.
So if you'd like to strengthen your marketing efforts and increase your revenue, then this is definitely something for you.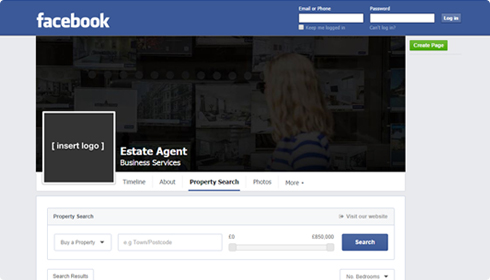 Search Results Listings
Now you can use your Facebook page as an effective selling tool, as the Facebook Fanpage Search allows your customers to search all of your available sales and lettings properties. What's more you can choose how the search results are arranged – whether it's by highest price, lowest price, number of bedrooms or newest properties. It is entirely your choice.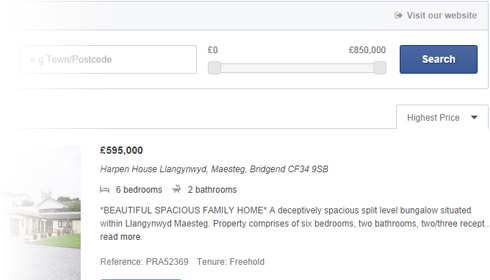 Arrange a viewing
Instead of having to visit your website, your customers will have the ability to arrange a viewing directly from your Facebook page.
Your branch will automatically receive an email and a notification will be sent to the web enquiries in your AgentPro software as soon as your customer has arranged a viewing. Moreover, since Facebook is a platform where information and content is easily shared, you can use your Fanpage to increase your conversion rates. Read on to find out how.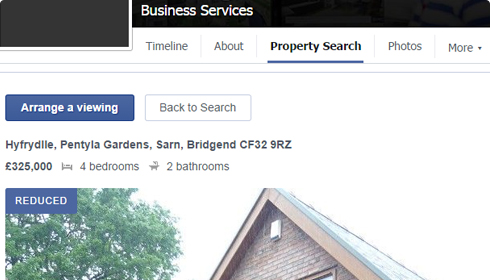 Integrated Facebook Sharing
Facebook is essentially a word-of-mouth advertising tool, yet most agencies do not use it effectively. Fanpage Search can move you ahead of the crowd. How? By allowing your customers to share properties with their friends or on their wall. That way, your chances of successfully marketing a property increase – as your customers are essentially taking care of the job for you.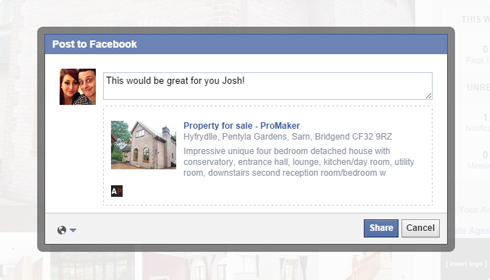 Additional line about picture size
If pictures paint a thousand words, then Fanpage Search makes sure they paint a hundred thousand. It enlarges all of your property images so they stand out crystal clear for your customers to see, so you're more likely to persuade a potential prospect into a profitable customer.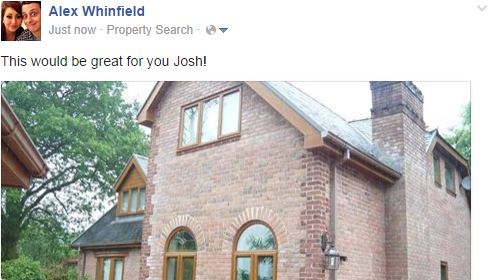 Property details
To ensure that your Fanpage Search does everything possible to help you achieve more sales, all of a property's essential information is displayed to your customers. This includes:
A full page image gallery (big slideshow)
EPC Charts
Floor plans
Map integrations - Google Maps and Street View
Key features
Room details
Full property description
This gives your customers every possible reason as to why they should choose the property, along with attractive imagery and a quick and simple way of arranging a viewing.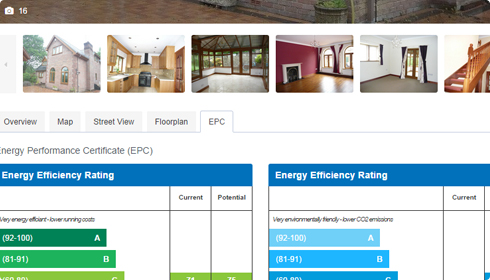 The way you present yourself over various social media channels can make a huge impact on your flow of clients. Using AgentPro, you can maximise your client base in not only social media, but many other channels as well.
To find out more about how a good social media package can help your business, get in touch with a member of our team on 0845 644 4446 or email info@agentpro.co.uk.